About Chennai Retreat
The Chennai Retreat located at Sriperumbudur is a spiritual haven for YSS devotees to spend time in the presence of God. Situated at the outskirts of Chennai amidst nature, it is perfect for those who seek a peaceful atmosphere to reflect on their thoughts and contemplate on Sri Sri Paramahansa Yoganandaji's teachings. This retreat centre is run majorly on natural resources – right from the freshly-plucked supplies for the kitchen to the solar-powered lights. ...
News and Recent Activities View All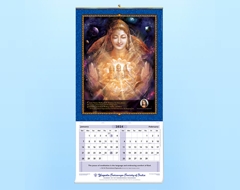 YSS Wall Calendar 2024
The 2024 YSS Wall calendar from Yogoda Satsanga Society of India is now available for purchase. This calendar has a picture depicting the Divine Mother as Prakriti, Cosmic Mother Nature and Her...
Read More
Online Inspirational Satsanga: "The Deeper Teachings of Jesus Christ" by Swami Saralananda Giri
SRF sannyasi Swami Saralananda Giri shares insights from Paramahansa Yogananda on the universal teachings of Jesus. By applying the methods taught by great souls, we can learn how to live a happy and...
Read More
SUBSCRIBE FOR UPDATES AND NEWS
You can now subscribe to receive the latest updates, happenings and events from ChennaiRetreat Dhyana Kendra