The Chennai Retreat located at Sriperumbudur is a spiritual haven for YSS devotees to spend time in the presence of God. Situated at the outskirts of Chennai amidst nature, it is perfect for those who seek a peaceful atmosphere to reflect on their thoughts and contemplate on Sri Sri Paramahansa Yoganandaji's teachings. This retreat centre is run majorly on natural resources – right from the freshly-plucked supplies for the kitchen to the solar-powered lights.
The Location of Chennai Retreat – When Nature Meets Spirituality
The Chennai Retreat is a 17-acre property situated in the middle of a natural habitat that sets the tone for a serene environment ideal for meditation. It is covered by a dense forest on one side and a beautiful lake on the other that adds to its natural beauty.
This property is filled with plants and trees that stock the Retreat's kitchen with fresh supplies every day. From seasonal fruits like mango and watermelon to every day's necessities like lemon, coconut, and banana, one can enjoy organically grown fruits and vegetables. The domesticated cows supply milk for everyday needs.
Apart from these, the entire land is covered with bamboo, teak, neem, coconut, peepal, and palm trees among others that keep the air fresh and clean.
The Well-Designed Infrastructure
The Main Building of the Chennai Retreat has a Meditation Hall which can accommodate about 70 devotees. It also has six private rooms, male dormitory, and a bookstore.The kitchen is located near the Main Building with an attached Dining Hall. A female dormitory and two private rooms are present above the kitchen. YSS devotees can come and stay in the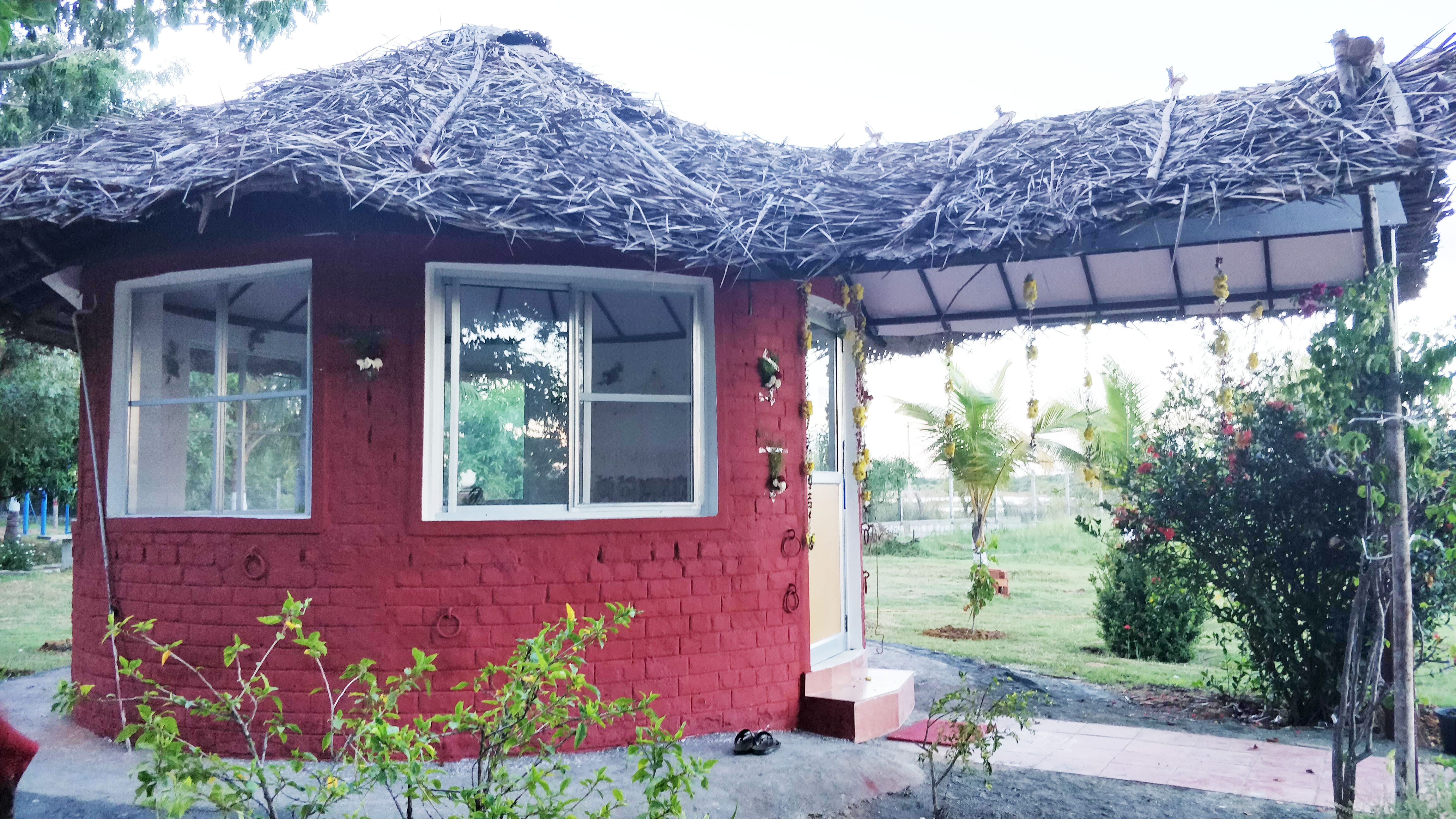 accommodation provided here for both individual sadhanas and group events.
There is a small meditation hut near the Main Building which was originally the first indoor area constructed in the retreat center. This hut is still preserved as a testimony to how far we have come in terms of infrastructure and facilities.
A significant portion of the electricity for the Chennai Retreat is obtained from the solar panels. Recently, a new Meditation Tower has been constructed at a strategic position in the Chennai Retreat from which devotees can bask in the 360-degree view of the Retreat, complete with the view of the forest nearby.

Activities Conducted
Apart from the group meditations conducted everyday, there is a special meditation held on every full-moon day. There is also a retreat held every month on the second Saturday and Sunday.
For the children of the devotees of YSS, the devotee volunteers come together and conduct Children's Camp for two days every year in May. The children are taught the "how-to-live" teachings given by Sri Sri Paramahansa Yoganandaji and a few interactive activities to impart the principles to follow in life.